Welcome to the
Ib Wiki
, Gamewizard2008!
Thanks for editing the Category:Enemies page!
Before you do anything else, please read the Community Messages for a list of policies that this community follows.
If you have any questions or concerns, you can contact an active administrator or just leave a message on my talk page.
Happy editing!
Hero King Marth (talk) 01:41, March 21, 2015 (UTC)
Hey, sorry but the water painting of Ib was a fan art. It was just supposed to be an image for my profile. I don't think it's allowed to be part of the Ib gallery (which is only for Kouri's images).
Featured Contributor
Edit
Hello! Thanks for all of your contributions. Would you mind being featured on this wiki's navigation bar under Community > Featured Contributors? —

Marth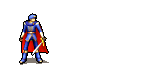 04:49:19 June 16, 2015
Thanks, I had paused a vidio and saw it looked similar, but there was nothing about it on the headless statue page so thats why I thaught it might be an entity of its own. It doesn't behave like any other statue in the game so I just thaught it was a semi-jumpscare and not an atcual enemy.
Thanks alot for clarifing that for me!
James
Our conversation earlier
Edit
You believed that being very nice to Garry would make it so he can be taken out of the insanity caused by failingto escape the Doll Room. I talked to him at least 8 times in the Safe Room, viewed the poster in Labyrinth, read the diary in that maze containing the Buttons; and said "I'm here." in the room containing Separation. I'm pretty sure all of these actions increase my bond with Garry. I raised my doom by viewing the sinister painting in the Stick Figure's game of Hide-and-Seek, the text that said "Hanged Garry" in the room requiring the password 14 to enter after kicking the Mannequin Head in the area with a Mirror, and failed to escape the Doll Room. Garry can not be taken out of his insanity caused by failing to escape the Doll Room. So I'm pretty sure whether he can be relies on the level of doom, not bonds. Alsooo, wooo. I'm getting A Painting's Demise
Sparkystream (talk) 05:52, December 31, 2015 (UTC)
Community content is available under
CC-BY-SA
unless otherwise noted.